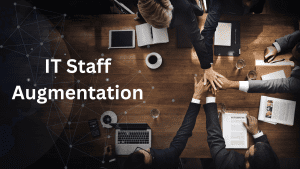 Every organization needs to invest in custom software in order to further their business processes and automate the complete supply chain. However, finding the right resources can be quite a task as not only is it time taking, it is also quite a complicated and expensive process. This is precisely why most organizations nowadays prefer to opt for IT staff augmentation.
IPS Technology services is a technology company that specializes in IT staff augmentation as well as custom software development. IPSTS has the best and most well managed talent pool which companies can leverage in order to fulfill their project requirements. Professionals that are a part of IPSTS' talent pool have just the right skill stack to work on different kinds of development projects. Professionals working with IPSTS, which is certainly the one of the best IT staff augmentation companies in Michigan, invariably have these five most demanded skills which make them ready for different kinds of projects across industries.
Good knowledge of various programming languages:
Java Script, Java, Python and the C family are the most popularly used programming languages in the domain of software development. As such professionals hired by the organization invariably have expertise in one or more of these languages.
Robust technical skills:
Software professionals that are a part of the talent pool have excellent technical skills. They have extensive knowledge of various algorithms, data-structures and databases. Using their knowledge of the different programming languages and their technical skills, skilled software professionals can effectively shorten the development cycle and enhance the company's ROI.
Database Management:
Database management is another essential aspect of the custom software development process. Good software professionals that are a part of the organization's talent pool have good understanding and knowledge of modern programming languages like Ruby and C# which can simplify the database management process to a great extant. Developers with database management skills can not only shorten the product development life cycle can also help in augmenting the software's performance.
Strategic planning and execution:
Software professionals hired by reputed IT staff augmentation companies have great deal of expertise in strategic planning and management as they have to simultaneously work on different projects and deliver them within the given deadline. As these professionals take complete charge of the product development lifecycle, right from designing to deployment, they ensure that every step is planned and executed within the given deadline.
Soft Skills:
Apart from these technical qualifications, good software professionals also have excellent soft skills that help them navigate through the corporate web and get the work done. Be it leadership skills, team building and management, negotiation or presentation, these professionals have the soft skills required to excel in any business environment. Also, whether they are working from a remote location or with the existing team of an organization, they also ensure transparent communication and always keep the concerned people in loop about the product's developmental stages and timelines.
IPSTS follows a customized approach in their hiring process due to which it is never a challenge for companies to get the right resources from them for their custom development projects.