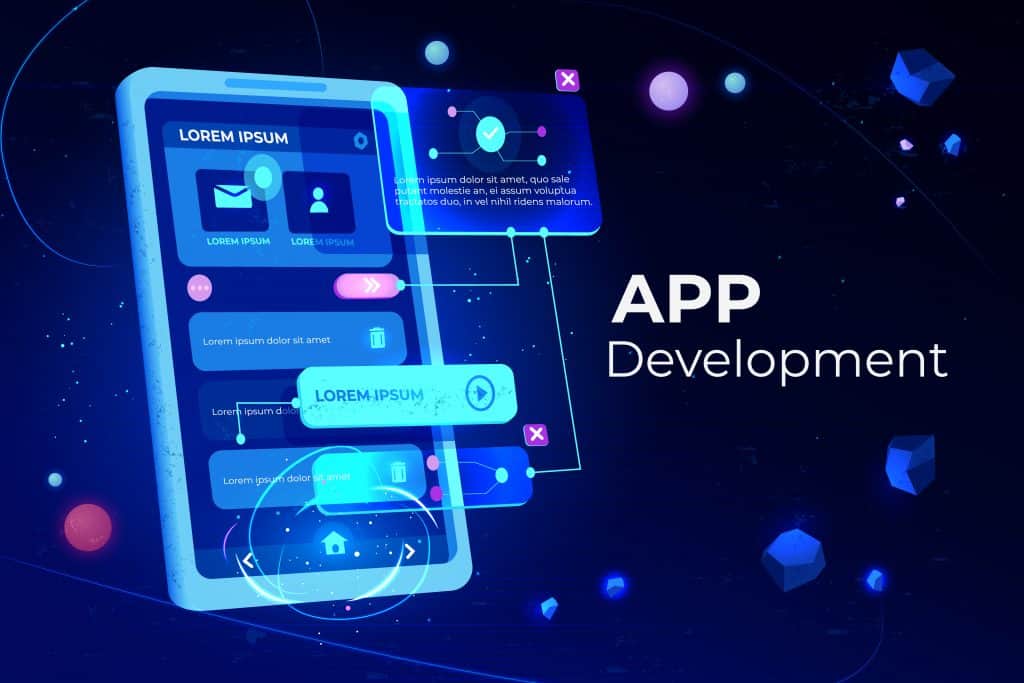 Have you been looking for the right solution, pertaining to Android app development Michigan? You are not alone; an overwhelming majority of businesses have understood the need to develop Android mobile applications in the current scenario with a view towards engaging customers better and driving sales. Android comes with numerous business benefits according to industry watchers.
Reports indicate how the global app development sector is poised to witness skyrocketing growth of around 13.9% CAGR (compounded annual growth rate) between 2023 and 2030. While this is a testament to the necessity of developing mobile apps today, here are some of the reasons why Android apps also matter.
Why Android apps matter
Why should you hire mobile app developer Michigan for your business? Here are some aspects that should be kept in mind.
Android mobile apps have a substantially high market share in comparison to other counterparts as per reports by Statista. These reports indicate how almost 5 million+ apps are available today, although the Google Play Store is the dominant platform with 3.5 million applications as compared to 1.6 million apps on the Apple Store.
Android mobile applications are also more popular among users in recent times. Several reports highlight how a majority of smartphones worldwide use Android platforms and applications. There are millions of Android app users across hundreds of countries. The active user count should also be the highest for Android apps. Hence, developing an Android app matters immensely for most businesses.
Based on reports, users spend a lot of their screen time on using mobile apps. Users are spending around 47% more time on Android applications as compared to their iOS counterparts.
It is also comparatively easier to identify and recruit experienced personnel for building Android apps. The top programming language options for development include Kotlin, Java, C++, and Python. These are stable languages, with Python being the most-preferred option for more robust apps on Android.
You can also have Android apps that are compatible with all operating systems and devices. Hence, there will be one app for all the Android versions through a full-stack development solution. This will save time and costs in the long run, while lowering compatibility risks and crashes.
It is easier to update and maintain the app, since these have to be released for just one version as compared to numerous versions for varied operating systems and devices.
It is quicker to develop Android mobile applications with several ready-to-use frameworks/systems and more tools and libraries.
Companies can easily access a bigger audience with Android applications and these may also generate higher revenue through in-app transactions, subscriptions, advertising, and other models.
The Google Play Store helps monetize these Android apps where users can pay for premium features after downloading the same. The costs of developing Android apps may also be considerably lower as compared to developing apps for iOS and other platforms. This is because of the open-source nature of this platform. The Android Software Development Kit (SDK) is readily available free of cost, with several open-source tools and libraries for app development.
It will go a long way towards lowering the licensing costs and other fees linked to app development. Android applications may also be developed with several programming languages that come with several resources online.
Hence, going for Android app development Michigan from a reputed provider like IPS Technology Services is the need of the hour. There are several advantages of developing Android applications for almost any business today. There are several future technologies and improvements that are expected to keep this space chugging along smoothly in the near future as well. Hence, you should not neglect the Android app segment and venture into the same with assistance and development solutions from reputed providers. This will help you harness the data and technological attributes of these apps to build customer relationships, drive better engagement, generate revenues/transactions, and develop brand awareness.