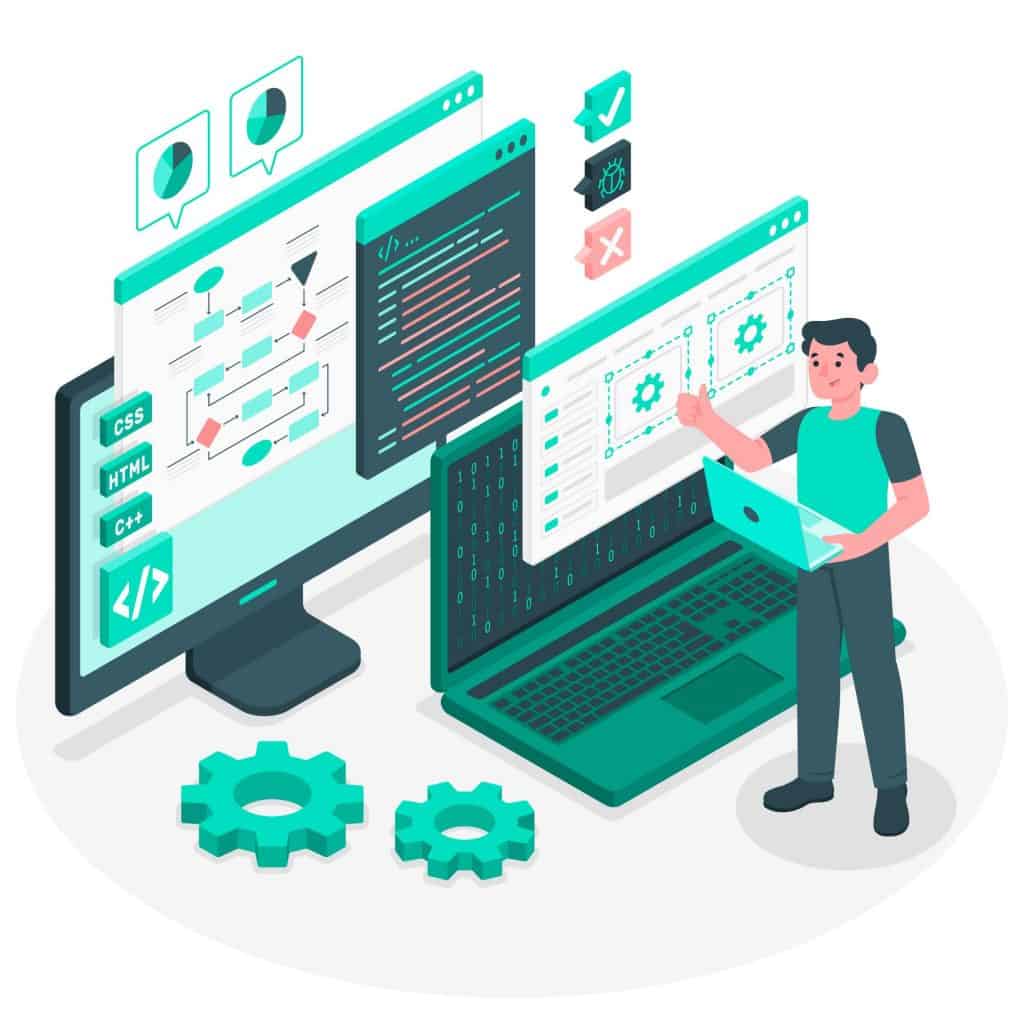 Custom software development is one area that many companies are exploring these days. Is it worth deploying energy and funds in building custom software for varied business objectives? Here are some of the key reasons which make it essential for companies to choose custom software development today.
Reasons why Custom Software Development is Essential
1. Higher personalization
Custom software applications are more beneficial since they come with personalization options. As opposed to conventional software that is designed for broader audiences, personalized solutions fit your project needs better and also helps you differentiate yourself from your rivals. Along with gaining a competitive advantage in your segment, you can also tackle several unique challenges of customers better with tailored offerings likewise. You can choose your technologies and features, making sure that you offer a one-of-a-kind solution to your target customer base.
2. Cost savings
Even though software off-the-shelf may initially seem more affordable, it may have recurring costs that eat into the long-term value proposition. At the same time, most ready-made solutions also need some level of customization to fit into your operational needs, which may often lead to functionality issues. Hidden costs may also emerge if scalability becomes an area of focus for the company. Custom software does not come with license charges and it is more affordable from a long-term perspective. You can start planning based on your budget and validate your concept with a scratch version before venturing into full-scale development.
3. Reliability and security advantages
Custom software solutions are more likely to have higher reliability since they are tailored to meet the highest safety standards and utilize advanced technologies. It is even more important for organizations in sectors like fintech, healthcare, and insurance that have to adhere to regulatory compliances and protect sensitive data. You can undertake extensive testing and make sure that you design personalized security protocols to ensure the highest level of security.
4. Easy maintenance and support
Your development team will ensure consistent maintenance and support with custom software solutions with easy updates and changes whenever necessary. This personalized support or attention will be unavailable with conventional offerings where you may have to depend more on providers for updates and fixes.
5. Scalable solutions at all times
Custom software solutions fix the issue with off-the-shelf offerings that cannot help you scale quickly and without additional costs. Bespoke development will support easy and more affordable scalability with evolving business requirements.
6. Better integration
While developing software tailored to your requirements, you can keep integrations in mind. Custom software offers higher integration levels and can match your existing systems better.
7. Productivity benefits
Custom software solutions will exclusively focus on your own requirements while taking your business needs into consideration. This will naturally boost productivity in the long run and simplify and reduce time on regular operations as far as your employees are concerned.
8. Easier mobile additions
Your custom software solution will help you easily get mobile applications that are complementary to your product offering and help generate higher value. While off-the-shelf providers do offer these options, they are not always likely to be compliant with your specific requirements.
9. Ownership advantages
 Custom software is what you exclusively control and own. You can flexibly update and change it while tapping its entire capabilities without any limitations. This is a major difference in comparison to off-the-shelf or conventional software solutions.
You can always find a reputed custom software development company Michigan to help you with solutions that are made to fit your needs and boost your operational workflows. You can leverage the expertise of a technology service provider in Michigan like IPS Technology Services to get software solutions that are embedded with the latest and most advanced technologies and other integrations. At the same time, you can take your pick from a whole suite of development services. The brand assists you in identifying what you require and in the development of customized hardware/software for freeing up your resources, scaling up productivity, and lowering costs in the long haul.
It has a skilled and experienced team that can support the development of applications while enabling higher organizational flexibility at the same time. The service range covers aspects like business intelligence, ASP.NET application software, testing and coding, project management, support and deployment, internet, JAVA, and ASP, desktop-to-cloud conversion, Oracle, SQL Server, and DB2, structured methodology, and more. With custom software development from the right software development company Michigan, you can expect higher time and monetary savings. Your employees will be able to focus more on crucial matters with personalized applications instead of spending more time on day-to-day operational tasks. This is one of the biggest benefits of opting for custom software development. It will be a boon for any organization in the long run.