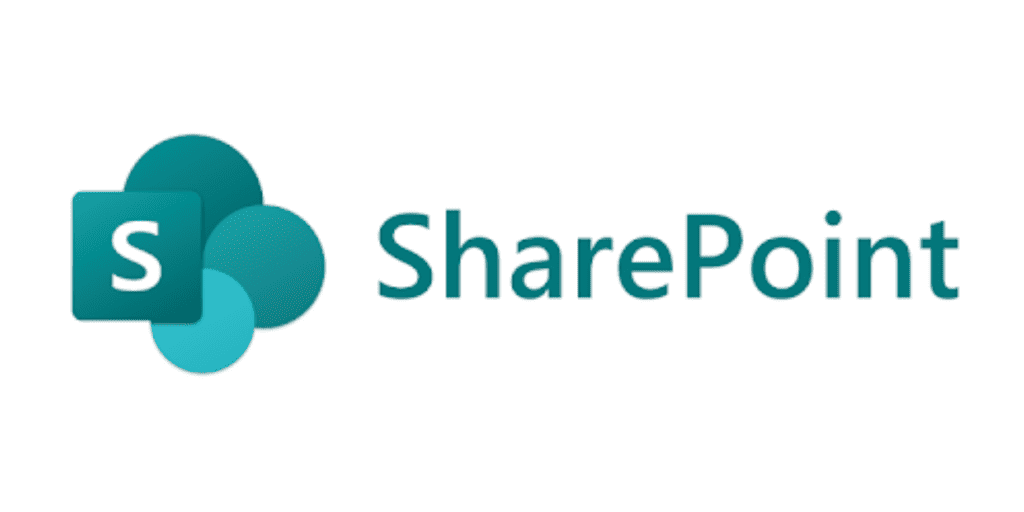 Microsoft SharePoint has been hailed by enterprises throughout the world for its plethora of benefits at multiple levels. So what are these advantages? Here's taking a closer look at the same
Key Benefits Offered by Microsoft SharePoint
Here are some of the key benefits that you can expect:
In-built multi-purpose usage
 Flexibility is the key USP of Microsoft SharePoint. The platform works as an intranet or internal site of a company for scheduling tasks, sharing information, contacts, and a lot more. Varied levels of permissions can be assigned by administrators based on user statuses, while there are functions for managing files, sharing documents, garnering business data, social networking, and other tasks associated with day-to-day operational procedures.
Administrative ease
Centralized administrative functions are another plus point, enabling easier management and access to operational features including restorations, security settings, back up sites, and updates through one dashboard.
Customization benefits
The default features may be retained or there are customization abilities as per business requirements. Teams can develop custom components for every Microsoft SharePoint feature. The whole interface can also be personalized for showcasing the company branding and enhance employee experiences.
Document collaboration and management
Microsoft SharePoint helps companies organize data in a better way. There is a streamline and accessible information flow along with accessible cloud storage through mobile devices. One-click or touch file sharing is another core feature.
Site consolidation
Integration is possible for all sites on a single platform while lowering the costs of siloed administration of sites.
Existing app integration
Microsoft SharePoint enables easier integration with other business applications. There is easy working with the Microsoft Office Suite, MS Unified Communications, MS Exchange Server, CRM, ERP, and other systems. There is also easy compatibility with all contemporary web browsers.
Higher security
The key advantages of Microsoft SharePoint encompass highly advanced security elements for lowering risks of unauthorized accessibility or outages. Some features include newer upgrades to workflows, enhancements to authentication, optimization of shareability, and more. Other editing/access privileges can be set up along with security-based configurations. There is a collaboration application with higher security for sensitive information. Varied settings may be configured for controlling auditing, shareability, and storage.
Design and usage benefits
 Companies do not have to opt for web developers for enhancing their database management systems or websites since Microsoft SharePoint helps create solutions tailored to business requirements. There is SharePoint Server and SharePoint Online which come with dedicated APIs for such purposes. Costs can be reduced immensely through the SharePoint development functions for building apps.
Managing content
Companies can easily schedule and prepare their content to publish the same throughout multiple websites and platforms. The social networking feature helps easily share content, updates, and ideas. Office documents can be seamlessly published and shared both outside and within the organization. They can also edit and create tasks across any device and enable document conversion from and to multiple formats, such as Excel, Word, and PDF.
Better business procedures
Microsoft SharePoint works like a one-stop platform for collaboration that helps gather and organize information in a single place. Data from customer communication, partner interactions, and supplier engagement can be tapped through the tool. Employees can build portals for business intelligence and showcase data on dashboards with scorecards and other features. This enables superior decision-making and easy tracking and monitoring of consumer preferences while also forecasting demand and supply fluctuations in the future.
As can be seen, Microsoft SharePoint has greatly evolved from the legacy application that came out in 2001. It offers better collaboration with more intuitive functionalities and customization attributes.
Consulting Solutions for Multifarious Benefits
To get the best out of its features, companies should opt for Microsoft SharePoint Consulting Services. Choosing SharePoint consulting services will help them enjoy several benefits.
These include the following:
Anywhere and anytime multi-device support
 More people are working on their own devices at the office and want similar experiences irrespective of the device that they use. Suitable SharePoint consulting services will help companies optimize cross-browser and cross-device support to give employees consistent experiences and easy access to files and data that they can swiftly use and share with other colleagues as well. From remote working to working at client sites, staff members will always have access to whatever they require.
Seamless compatibility
Version issues are absent with Microsoft SharePoint. Proper Microsoft SharePoint Consulting Services will help companies leverage these advantages to eliminate issues linked to compatibility. Employees can easily open and edit necessary files without having to tackle technology issues or version mismatches.
Extensive security benefits
Security is crucial for any collaboration and file-sharing driven ecosystem. SharePoint already has a centralized model of security for simplifying the maintenance and development of security control mechanisms for documents. This makes it easier for IT personnel to handle such sensitive aspects in a better manner.
Easy information access
Finding data quickly is vital for any company and good Microsoft SharePoint Consulting Services will help greatly in this regard. Discoverability is high and users can easily search for their requirements via attributes like the file content, name, date, and the keywords. This works well for information-rich documents or businesses where the time needed to find vital documents may hinder overall productivity.
SharePoint consulting services from reputed providers like IPS Technology Services enable companies to get the best out of the features and benefits mentioned earlier. It helps maximize productivity and ensure better outcomes for businesses.